Management Matters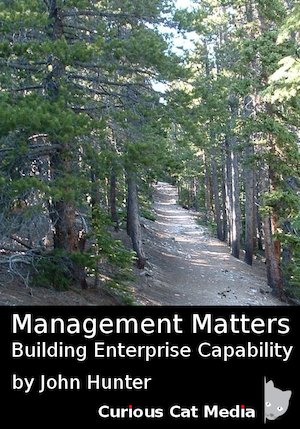 The book provides an overview for viewing management as a system. It is largely based on those of Dr. Deming, along with natural outgrowths or extensions of his ideas such as lean manufacturing and agile software development.

To achieve great results there must be a continual focus on achieving results today and building enterprise capacity to maximize results over the long term. Managers have many management concepts, pactices and tools available to help them in this quest. The challenge is to create and continually build and improve a management system for the enterprise that leads to success.

The book provides a framework for management thinking. With this framework the practices and tools can be applied to build enterprise capacity and improve efficiency and effectiveness.
Books by the same authors